The Importance Of Ongoing Link Building
You've worked hard with your website team to come up with a design that you believe works well for you. You spent countless hours creating content to go along with your website.

Everything from headings to paragraph titles, from home page to contact information – you checked and double checked it all. You were confident that your site would be a hit with search engines like Google.
But alas, that didn't happen!?


When last you checked, rankings were way below what you were expecting. What could be the issue?
LINKS! That's what you missed.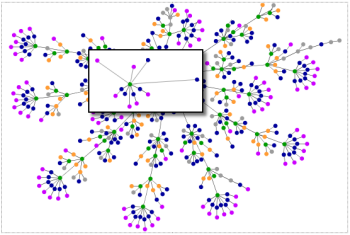 You see, search engine algorithms today are built with plenty of intelligence in their code. They crawl through a pages' content and check for a number of nuanced features so that they can assess what rank to assign the page. And one of those features just happens to be links.


A crawler will review each link and make an assessment about its quality, and based on what it finds it will cast a "vote" for/against the page it is reviewing.
Why do links matter?

Well, they matter because they are one factor (and an important one) that could result in your page being returned within the top 5 or 10 or 15, based on a users query. When a user submits a query, the search engine responds by returning a list of web pages that it believes are an appropriate answer to the query.
Let's say your site is "Site A", and you have a competitor who has "Site B". Your competitor is on a publicity blitz, and establishes contacts with a number of well respected reviewers, critics and promoters (their blogs, forums etc.) of products/services in both your niches. They are highly regarded in the industry as Subject Matter Experts (SMEs) in your industry. They have thousands of visitors visiting their own sites, discussing their website/services and seeking recommendations about products/services that your competitor offers.
Let's assume that those sites have high Google PR and/or top 10 positions on Google in their own niches. By requesting those sites to link to his/her site, your competitor has strategically earned "brownie points" from Google. When a crawler assesses "Site B", it will see that a number of highly trusted, well regarded and extremely credible sites are linked to it.
Generally speaking, respectable sites only tend to link to other respectable sites. "Site B" therefore gets a vote of confidence from Google, and a much higher PR than your own site (Site A), which does not have any such links.
LINK BUILDING – Not a onetime exercise!
Link-building consultants like Forum Link Building specialize in helping businesses attain top Google Rankings through highly effective link-building strategies. However, it's not a "once in a lifetime" initiative. Google loves organic link building. It's mean that the website that is getting links on regular basis and for a long time (6 months or more), will be rewarded with top 10 positions by Google for sure.
With all of these changes occurring therefore, Link Building must become an ongoing part of your own strategy, preferably several times a year.